How to migrate your school to the new academic year in XSEED Universal
On XSEED Universal, at the end of the academic year, after creating final report cards for students, schools need to migrate to the new academic year. This video and step-by-step instructions will help you to migrate your school.
Login to XSEED Universal using your school admin login from a laptop or computer, and click on the bee icon on the top right corner to go to the Student Information System or SIS.
Click on the "All Products" grid, and select Records, and then click on "Decide Promotions". Select the grade and section.
By default, students will be marked as Promoted. Choose the status of students for whom the default status is not applicable. Then click "Save".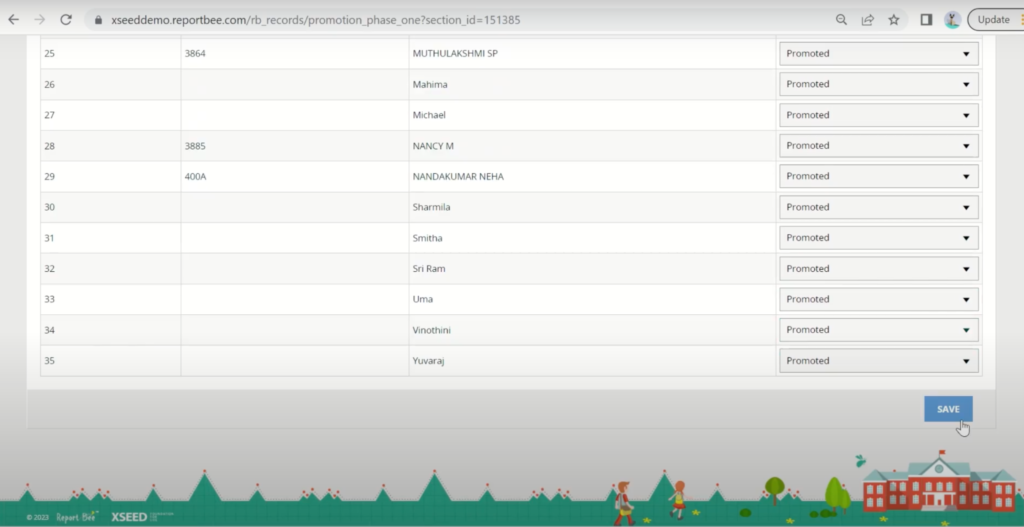 After completing this process for all grades and sections one by one, click on the school name on the top left, and click on the "Start New Academic Year" button, to initiate the migration to the next academic year. The process can take up to 5 to 6 hours to complete. Check back after the indicated time to begin using XSEED Universal for your school for the new year.
Once the school has been promoted in Universal, the promoted students will need to be segregated into old sections or new sections.  Segregation status of each class will show up as the home page whenever a school user (except subject teacher) logs into Report Bee after the new academic year starts.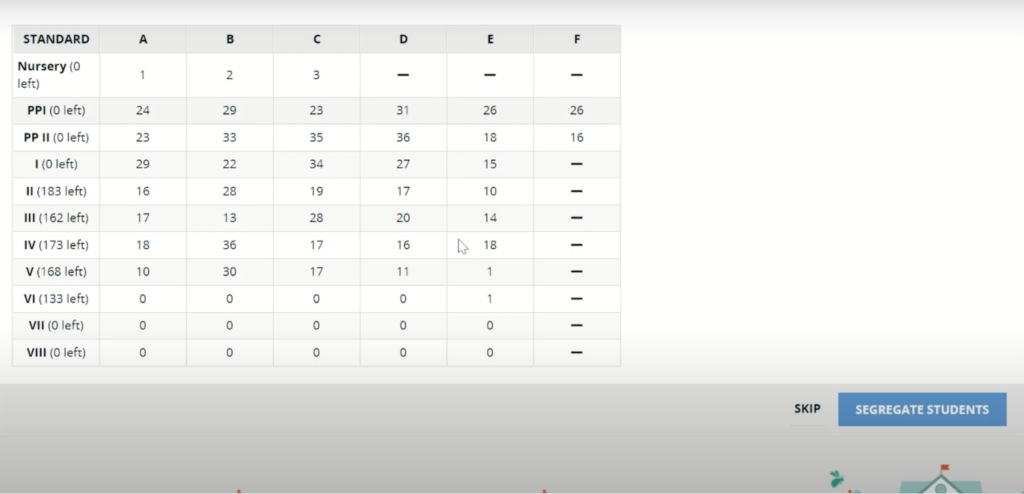 Click on 'Segregate Students' at the bottom of the page, and select the grade and section.Select the students from the Unsegregated list and click on 'Assign to My Section(s)'. If you want to mark a student as Left School, select the student and click on 'Left School'. Select the Section in which you want to move the selected students to.