How to add certificates for specific students of your class in XSEED Universal
This video and step-by-step instructions will guide you on how to send certificates for any student to the respective parents, using XSEED Universal.
Have a PDF file of the certificate you would like to post, ready inside a desired folder on your computer. Log in to XSEED Universal on the web browser on your computer. You will see your name and your account type at the top. If you have more than one type of access, you will see a drop-down menu. Select the appropriate role.
In the menu on the left, click on the "Student Information" icon.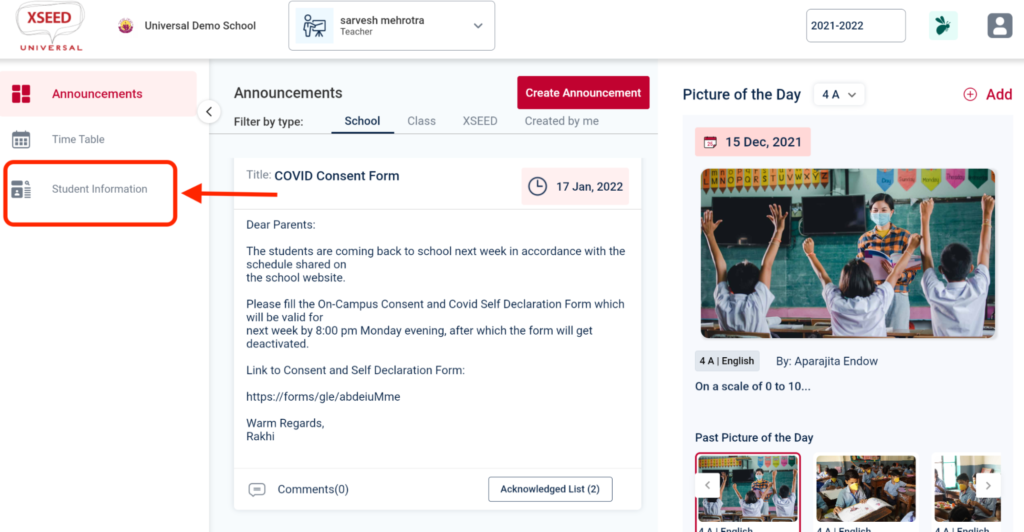 Select the applicable grade and section, then scroll down to the applicable student name, and click on the "View" button.
Scroll down to the certificates section and click on the "Add New" button.
This will allow you to upload a PDF file of a certificate from your computer
Select the correct file, and click Open. Please note that you can only submit PDF files as certificates.
Add a title to the certificate, and click "Save
The certificate is now available for the parent to view in their XSEED Universal app.